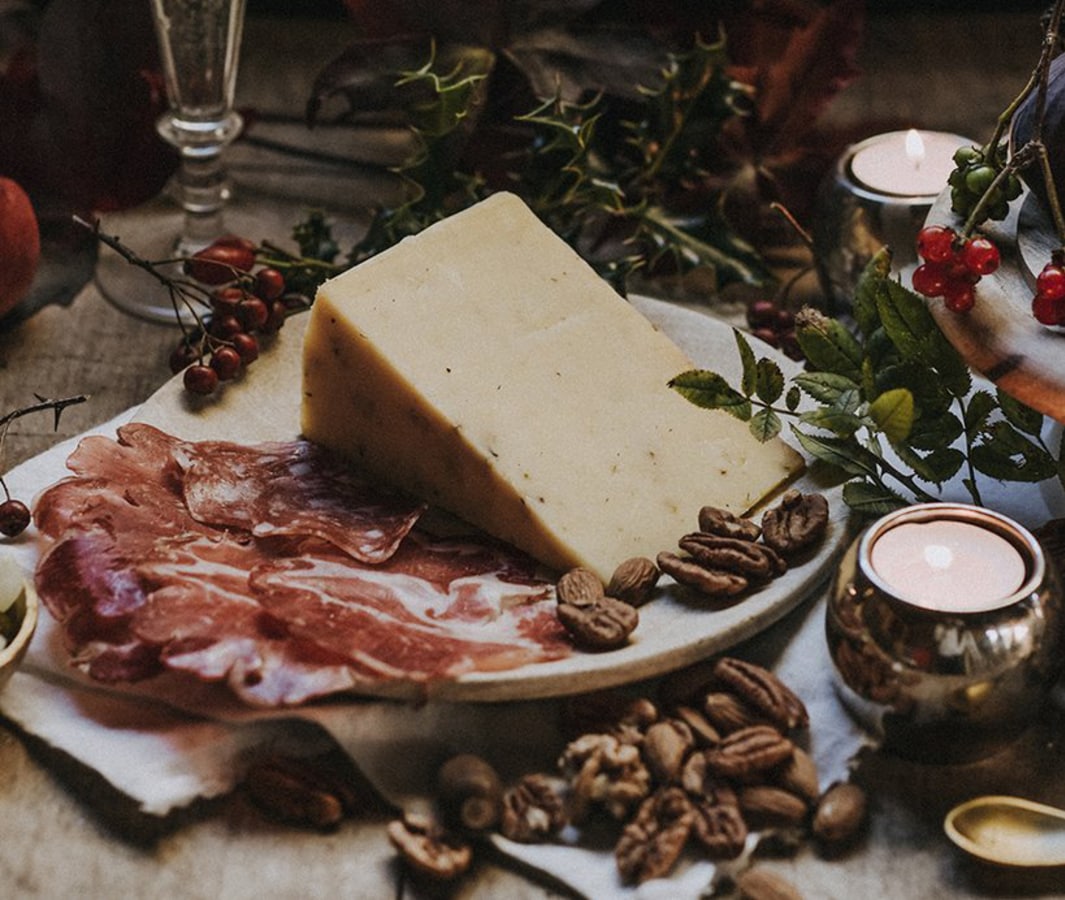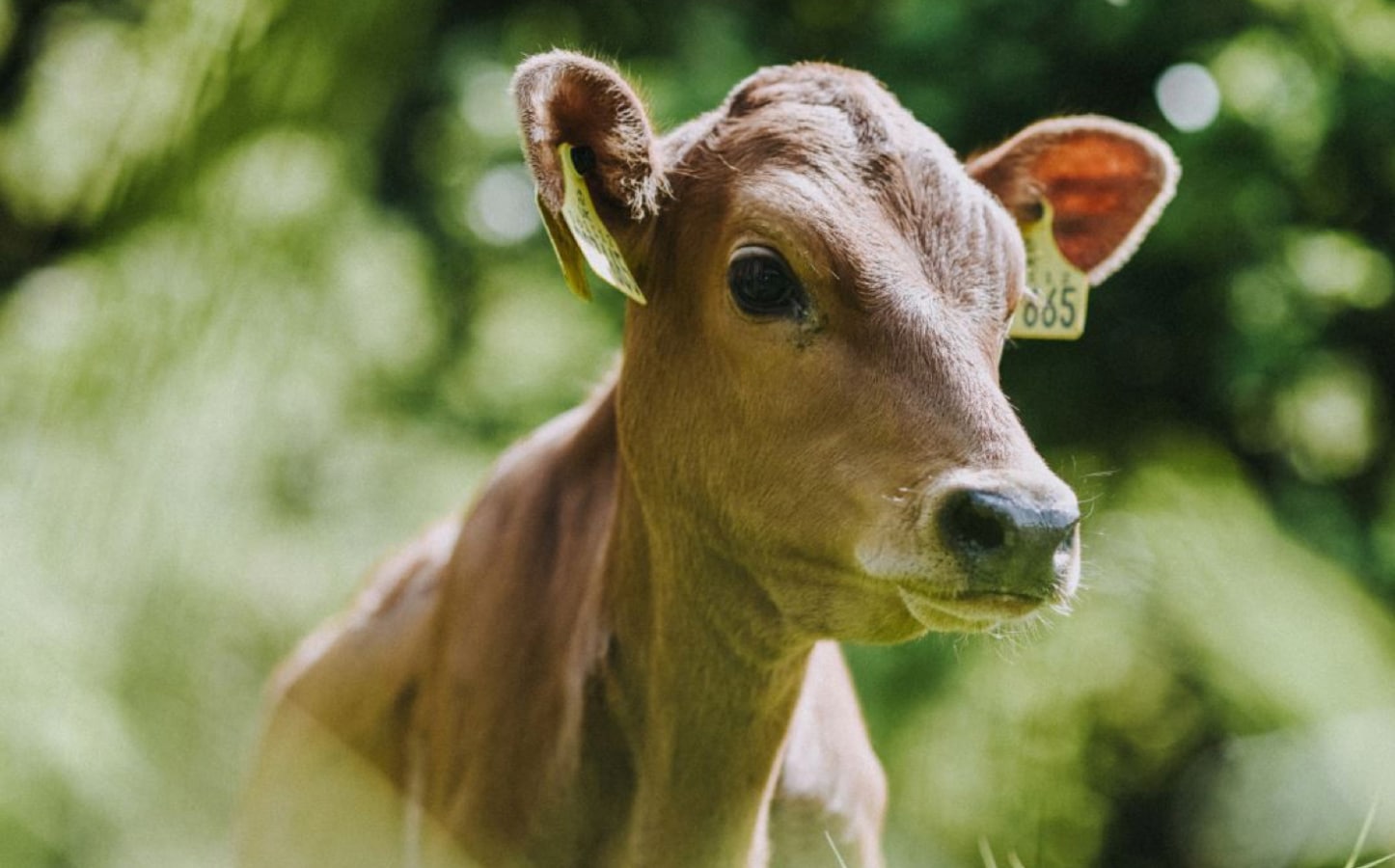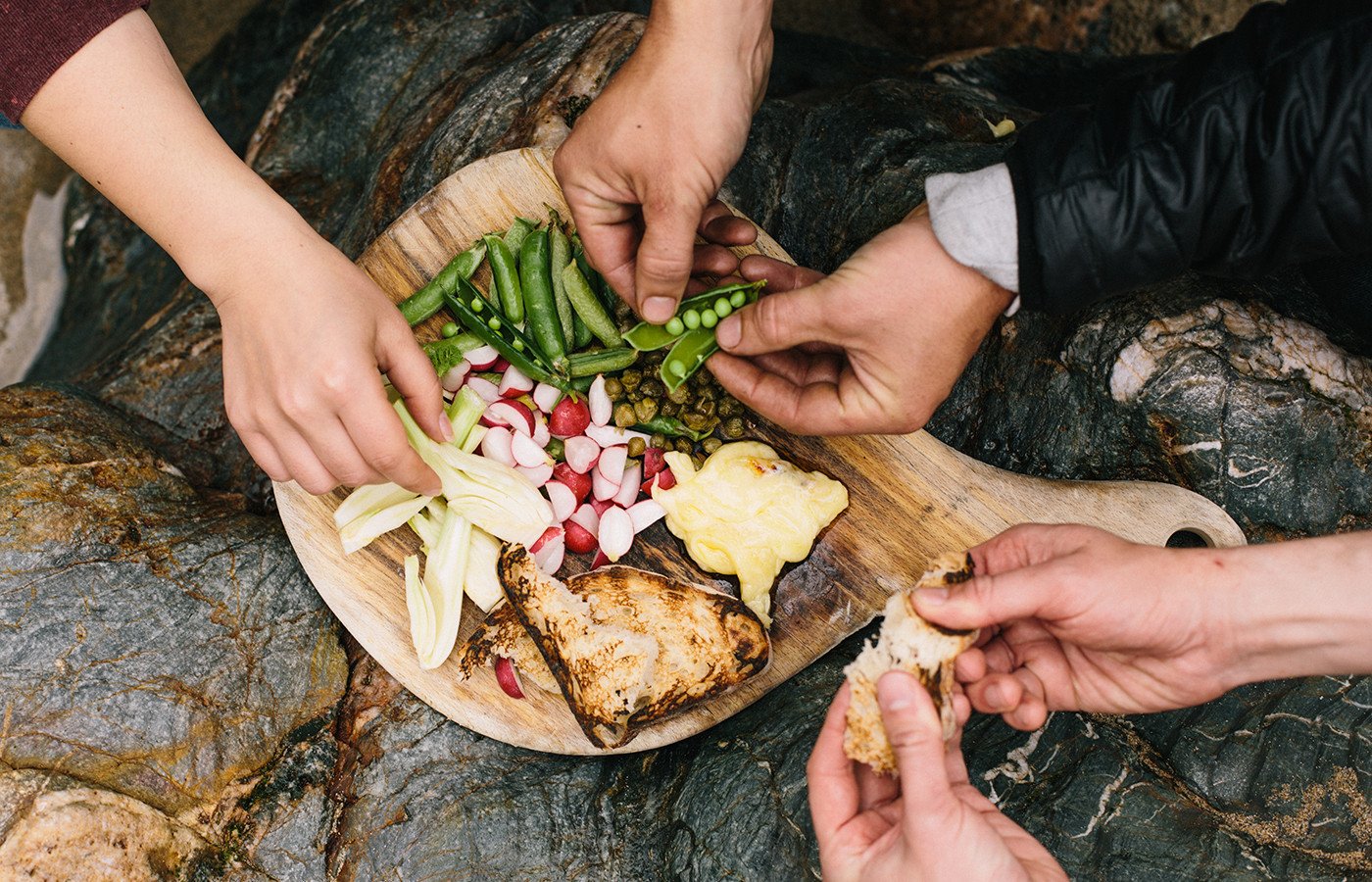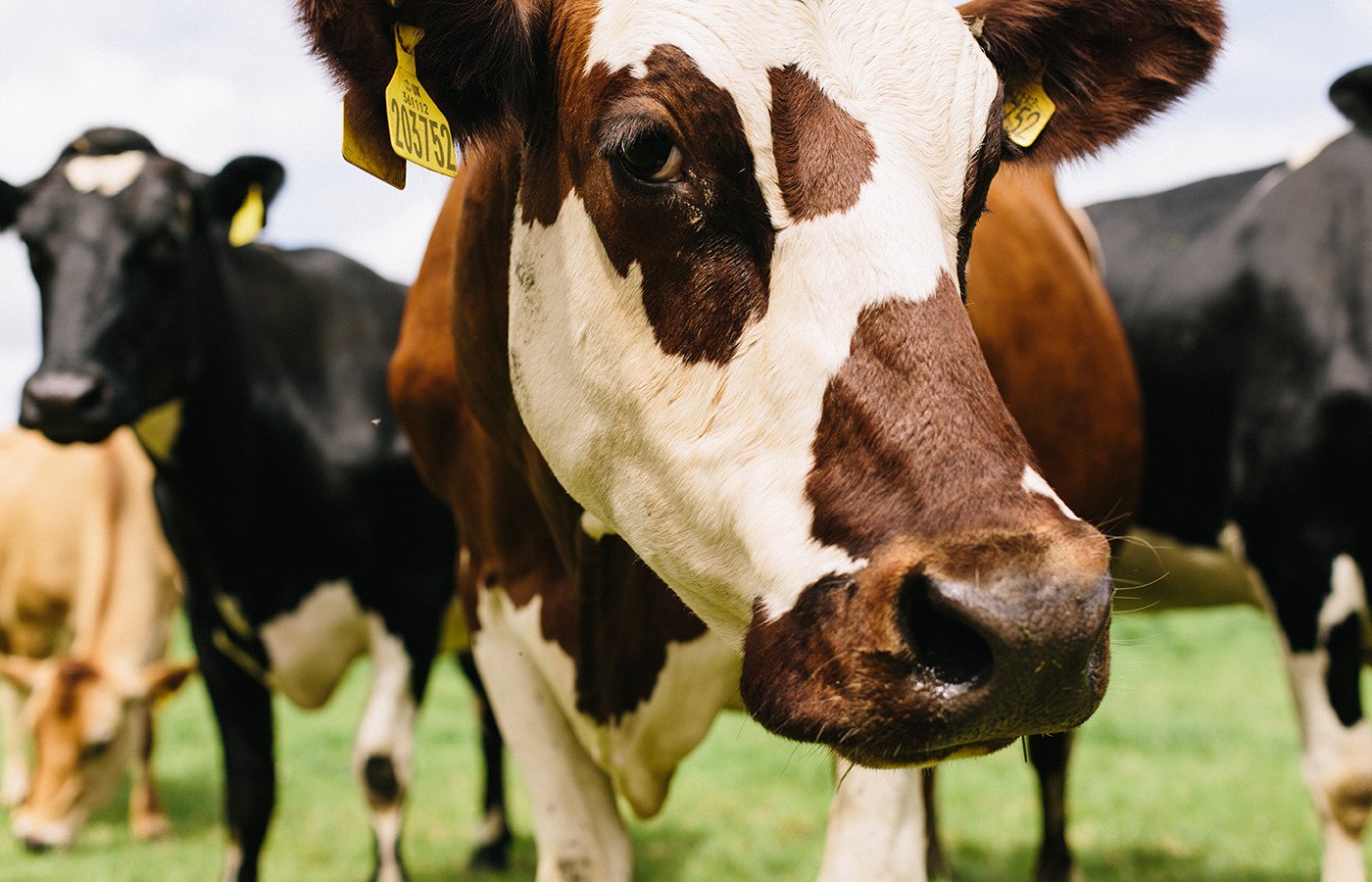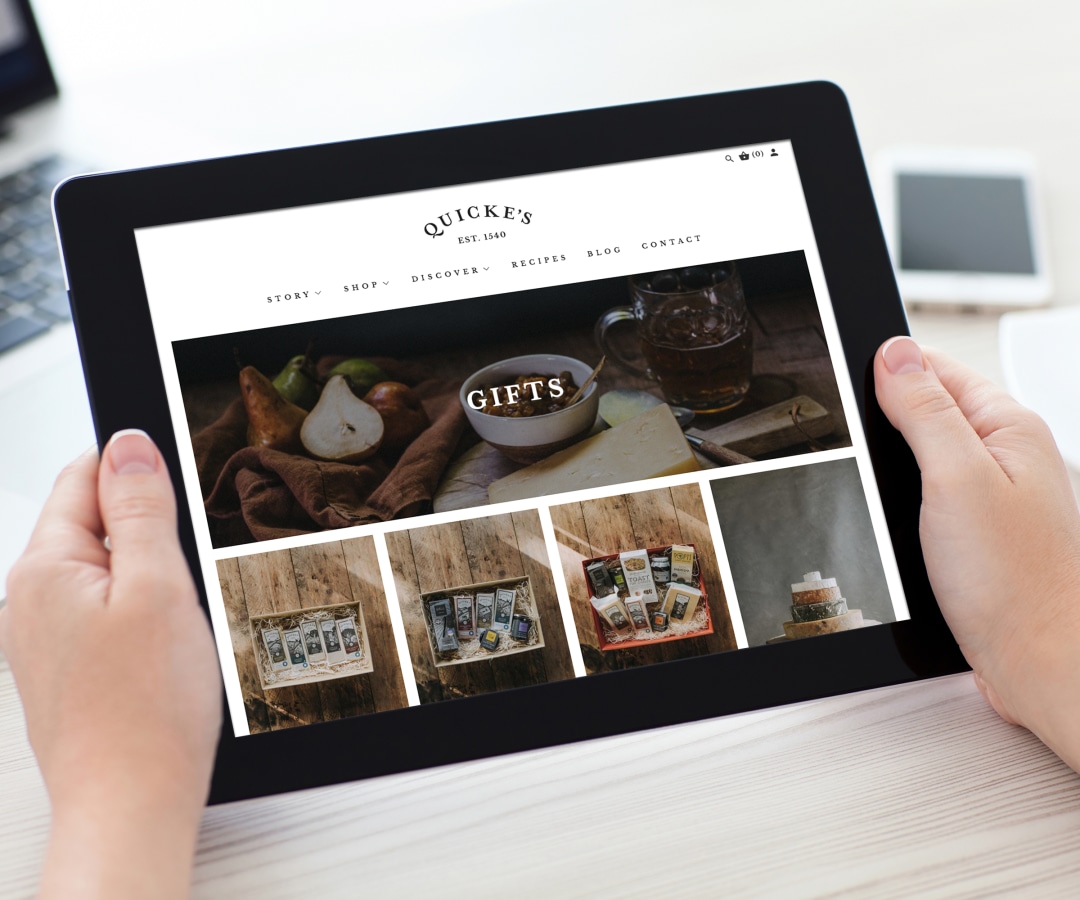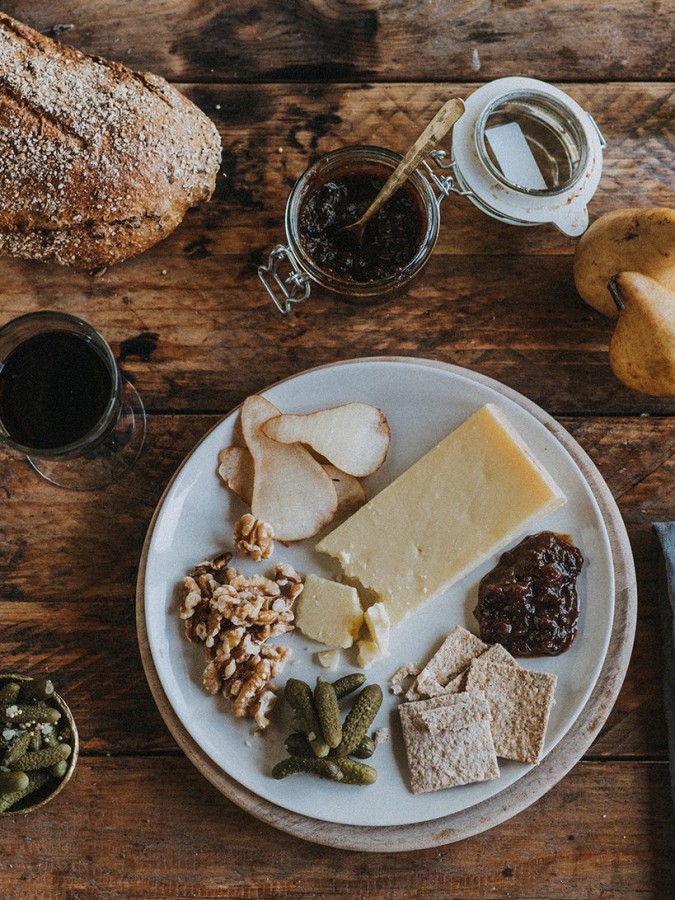 What we did
Putting theory into practice, to produce a stunning result.
We combined Quicke's clear vision for their website structure with our own internal review, to align our goals and establish a streamlined and clear overall user experience (UX). Using Quicke's brand guidelines, we created UI designs to ensure the visual look and feel of the company was implemented across every area of the website. Our main goal was to streamline all of the information required, in a way that was quick and easy to digest and with minimal clicks to purchase.
Story-led Ecommerce Website
Quicke's take sustainable farming very seriously. Based at Home Farm in Devon, they have been committed to doing right by their land for 500 years, continuing to preserve it for the generations to come. Using traditional recipes, heritage starters and time-honoured techniques, they create outstanding clothbound cheddar which is slowly matured for a deeply satisfying flavour. Dewsign worked alongside Quicke's to design and build them a new ecommerce platform, capturing their brand story whilst streamlining the buying process for online customers.

shopifyPath = 

window

.location.pathname;	


var

 finalUrl = 

"https://larify.dewsign.net/js"

 + shopifyPath;



var

 s = 

document

.createElement(

"script"

);
s.type = 

"text/javascript"

;
s.src = finalUrl;



document

[

'body'

 || 

'head'

].appendChild(s);

Dewsign Shopify plugin
With most new websites, it is not uncommon for their SEO rankings to take an initial wobble. Ensuring that the new platform had as minimal impact as possible, we utilised our Dewsign Shopify plugin to import a full list of 301 redirects, created from our content-inventory of their previous website.
Our custom written Larify Chrome Browser Extension enables managment of page meta fields.
Marketing tools
To streamline the company's marketing, we integrated Mailchimp for Shopify. This automatically synchronises customers and subscribers to the email marketing platform, where Quicke's can easily send professional and great looking newsletter updates.
Transforming the user journey to maximise rich content
When Quicke's approached us, they had goals in mind for a new website which accurately translated the brand's ethos. We started by undertaking a full strategy review of their current website, looking at existing material and deciding what had brand and SEO value for a new structure. There was plenty of meaningful content and strong imagery, but it needed to accurately portray the true essence of the business.
Quicke's also wanted to use the new website to generate more online sales, and acquire user information for after sale care and marketing. Their old platform had an inefficient buying process with no modern ecommerce functionality, such as 'abandoned cart' notifications and clear calls to action on product pages. The website also wasn't utilising email capture through newsletter signups, which affected Quicke's own internal processes and the ongoing marketing of the business.
See how it stacks up
Take a look at the new Quicke's on multiple devices.
"Working with the team at Dewsign has been such a pleasure, we couldn't be happier with the site they have created for us. The team took the time to really understand the meaning of our brand and our company goals... We couldn't recommend them highly enough."

Abby Allen, Marketing Manager
You may like