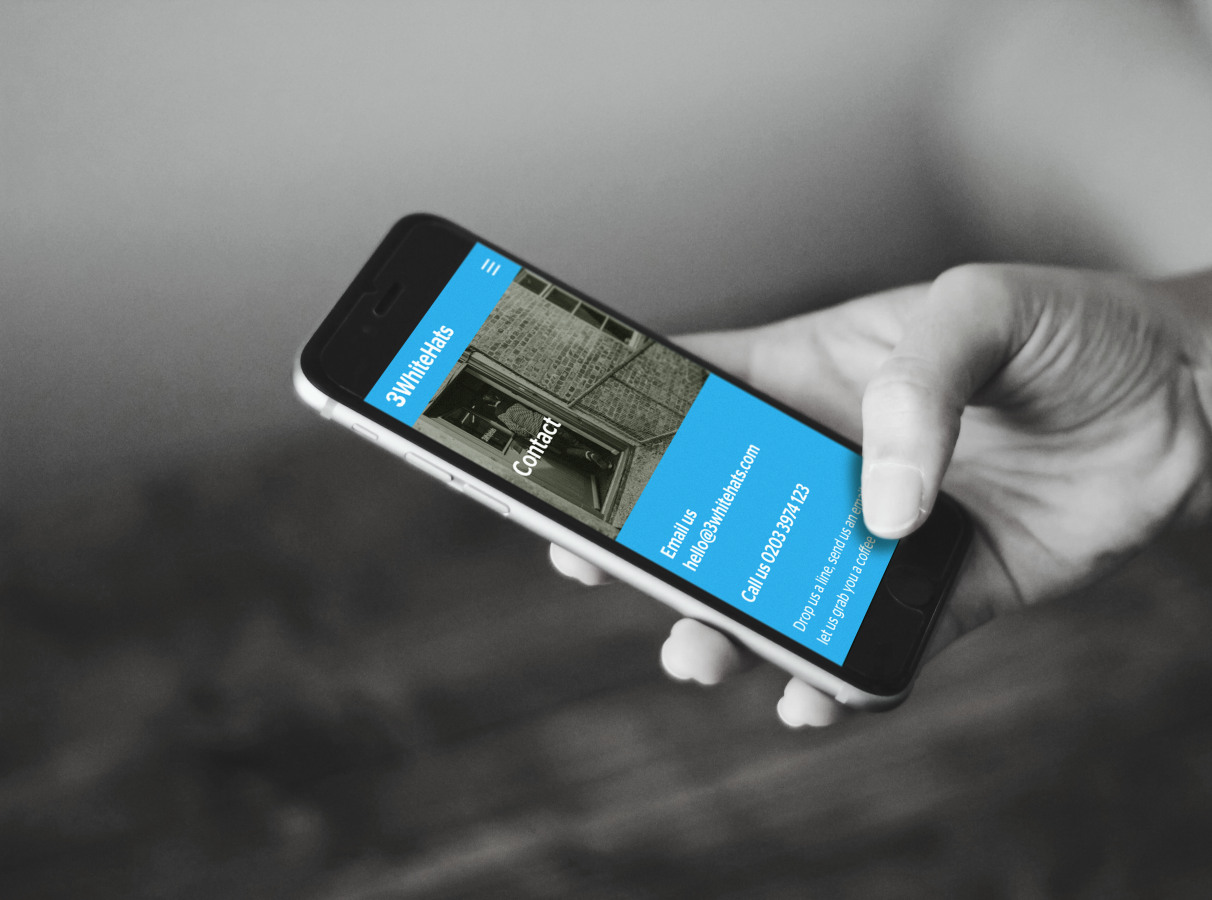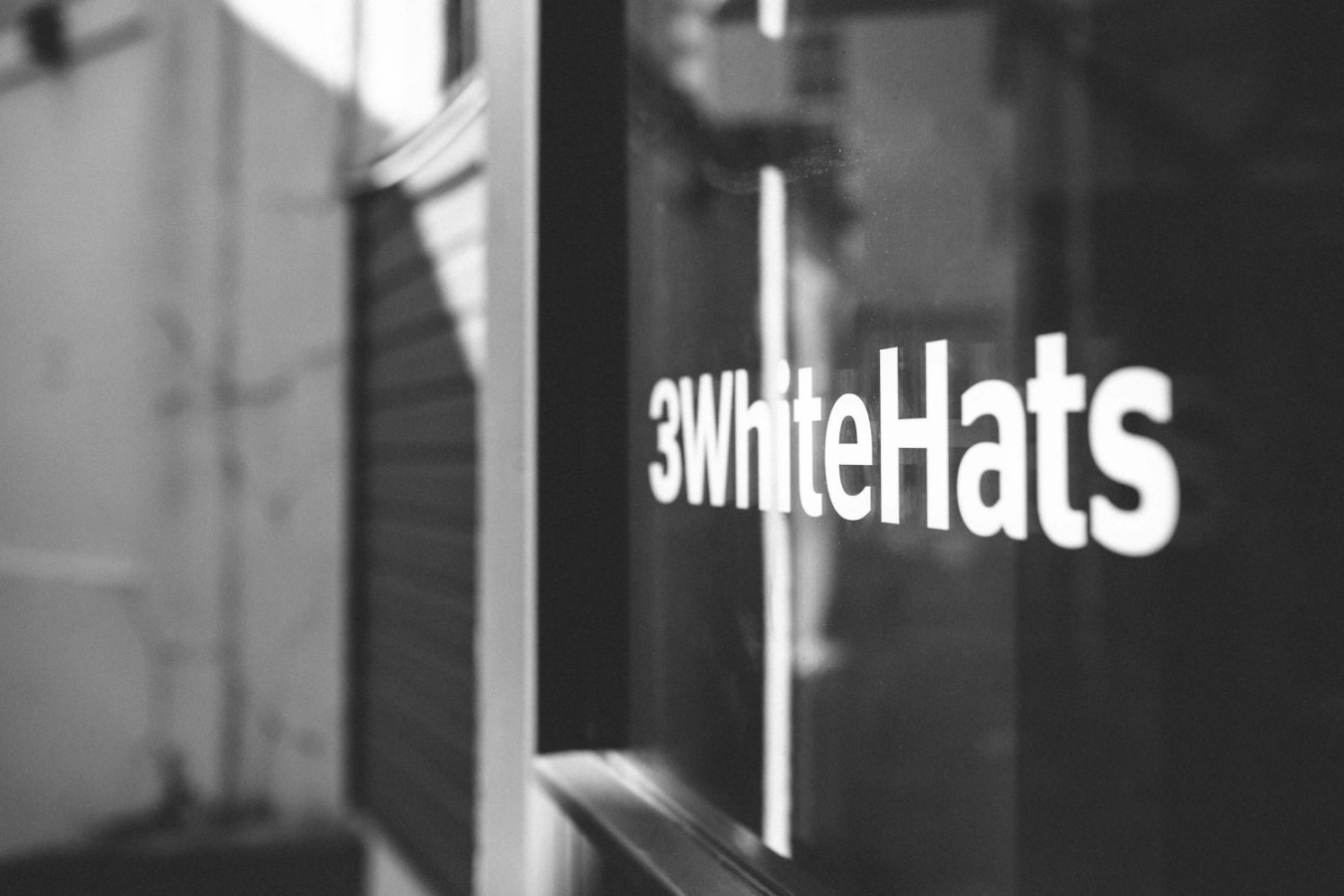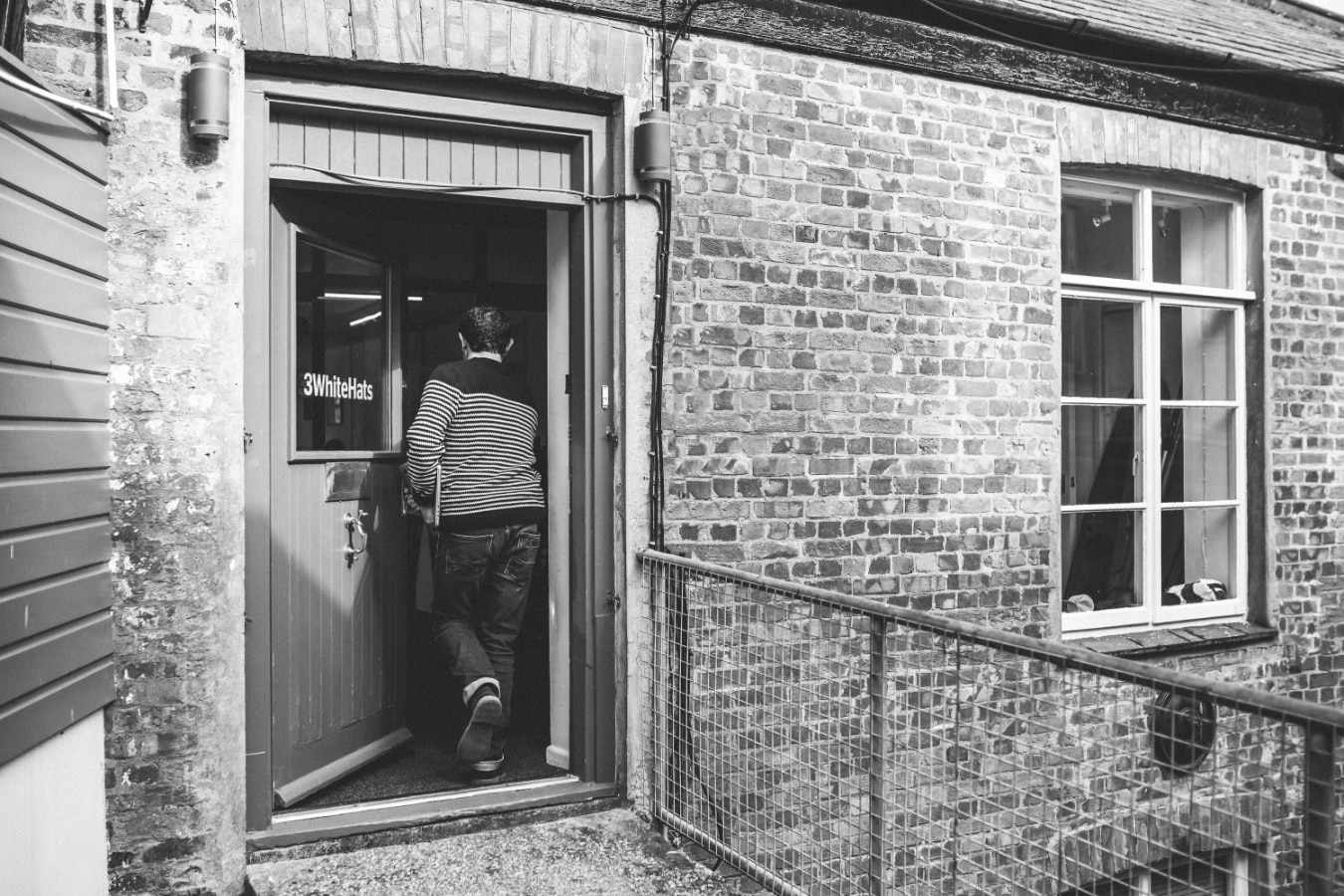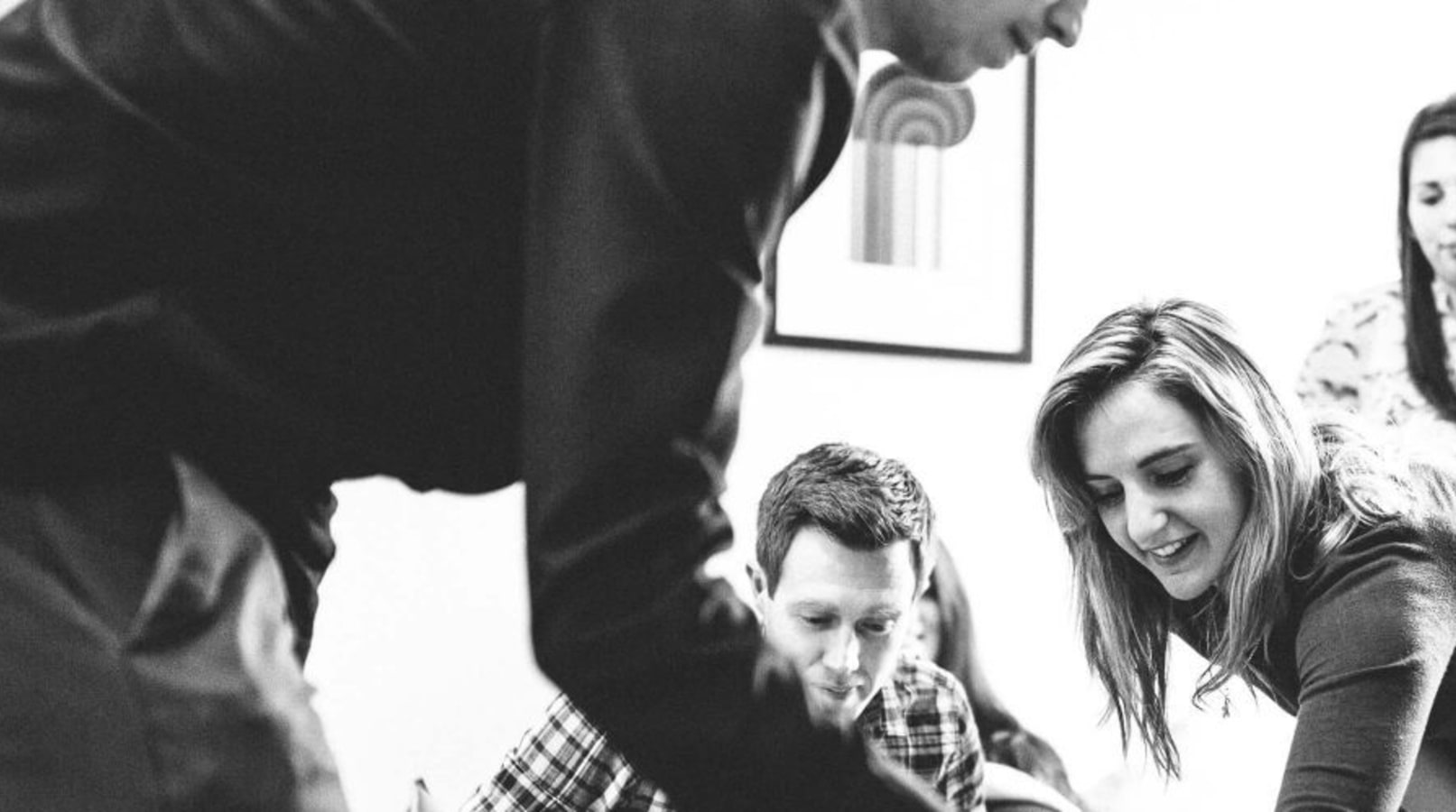 What we did
Our main goal was to ensure that the website was clear about the services offered and diversity of business benefits available, whilst getting across their fun, innovative and technical company culture.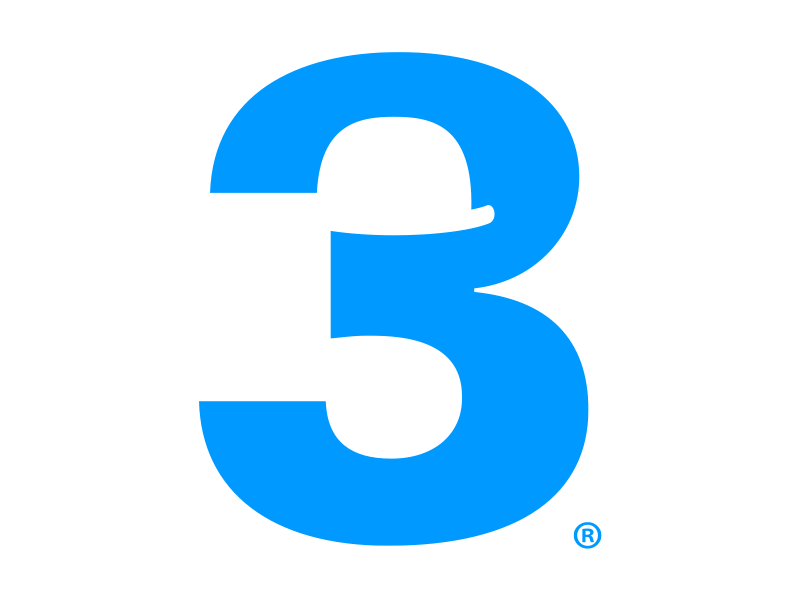 Branding and Tone of Voice
We hosted multiple workshops, working alongside 3WhiteHats to develop a look and feel for the brand and consolidate their tone of voice.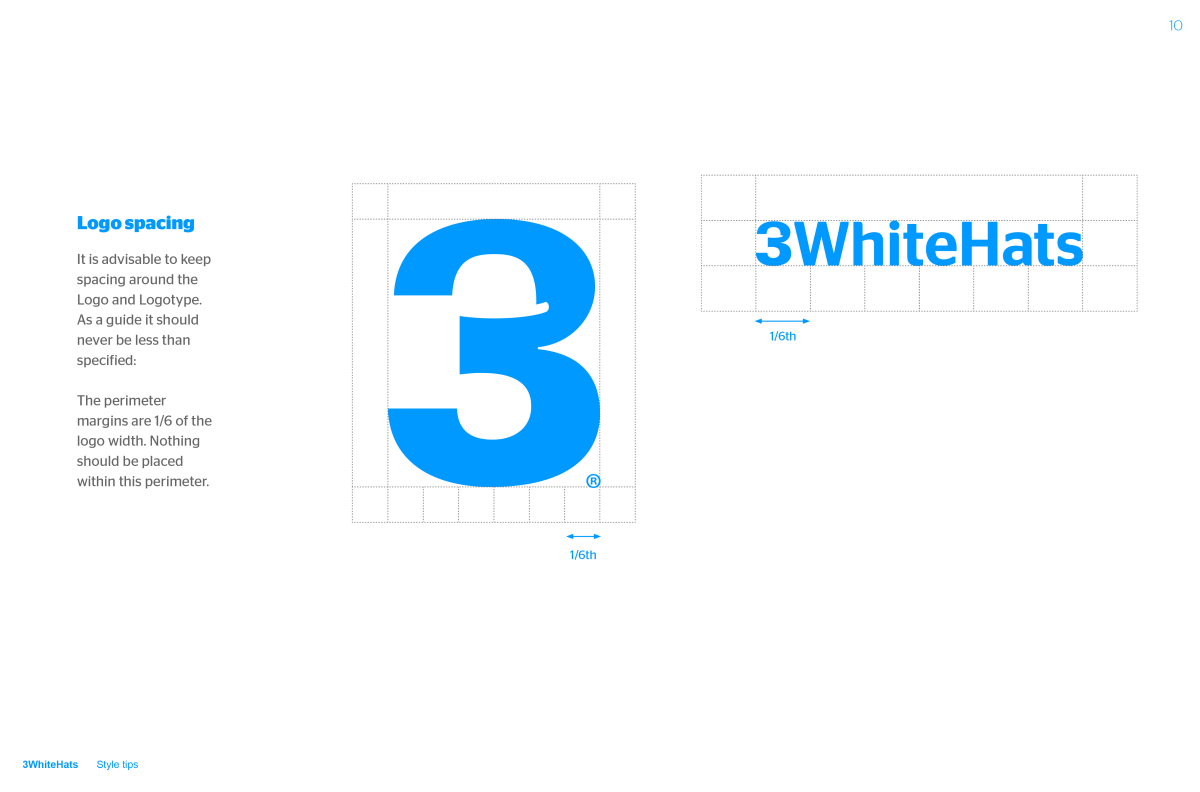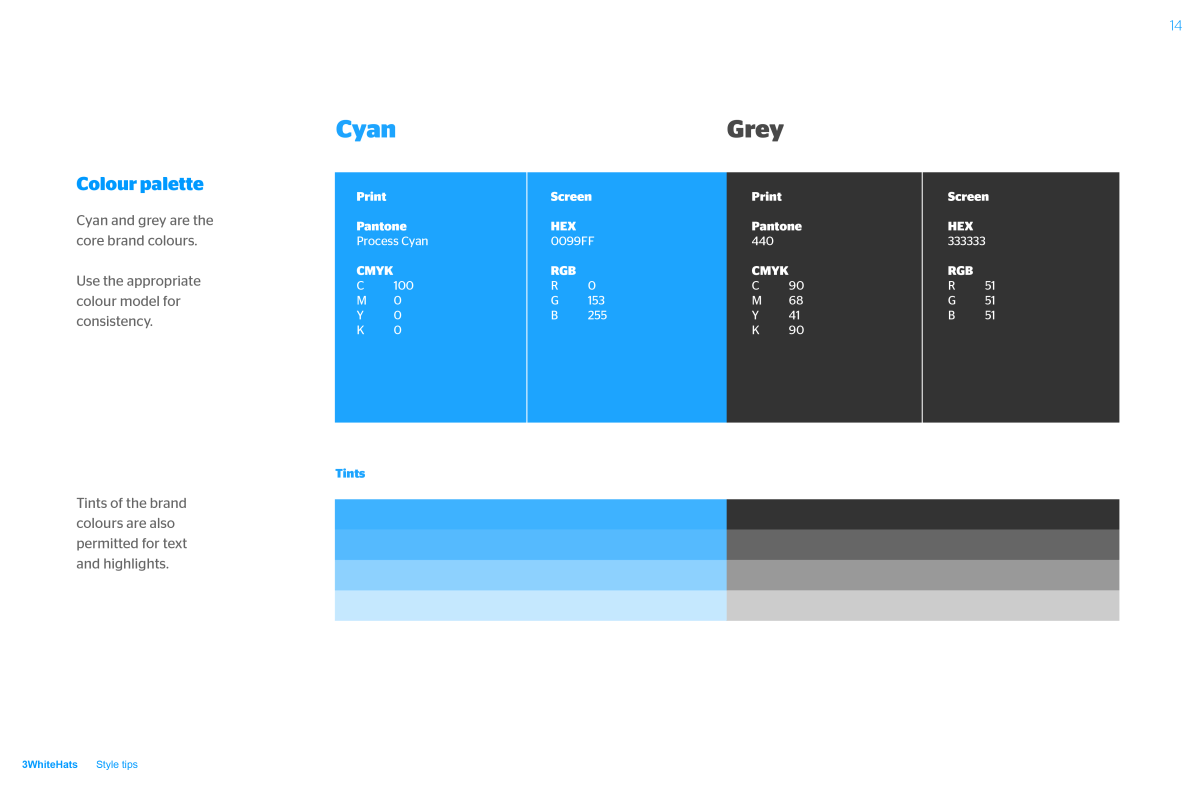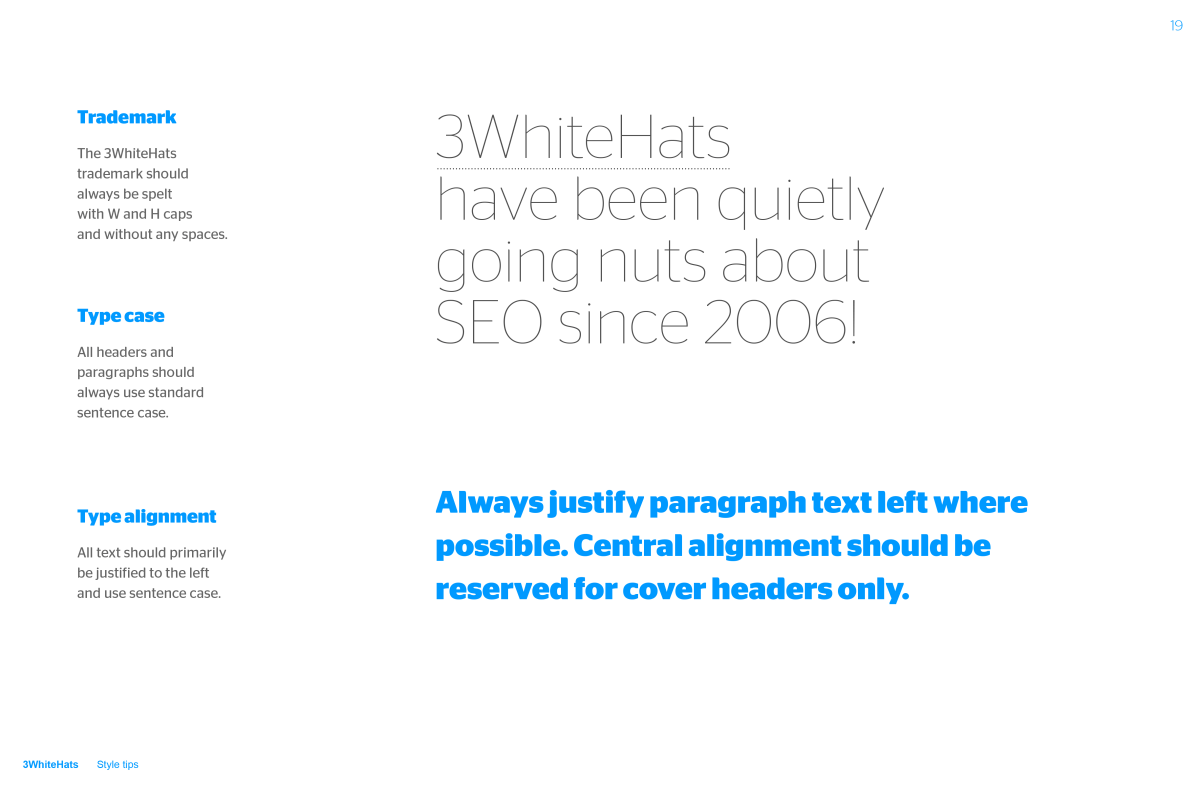 Brand Guidelines
The guidelines evolved into a toolkit document, which provided the team with a guide as to how the logo and logotype should be treated, what the colour palette was and how typography and photography should be used by the company.
Website Design and Development
User profiles were generated, enabling us to explore various user journeys and refine the best possible UX approach from a digital perspective. We then worked on designing the user interfaces (UI), ensuring the website's usability was maximised across all devices and platforms.
Perfect parallaxing
At the start of the build, we developed our own custom theme and front-end framework, with bespoke templates, styles and markup. 3WhiteHats wanted a site that was functional but fun and engaging to reflect their brand, so we ensured that all the sections of the site were engaging and professional - for example our use of the Typer animations for lead banners and the site wide parralax scroll.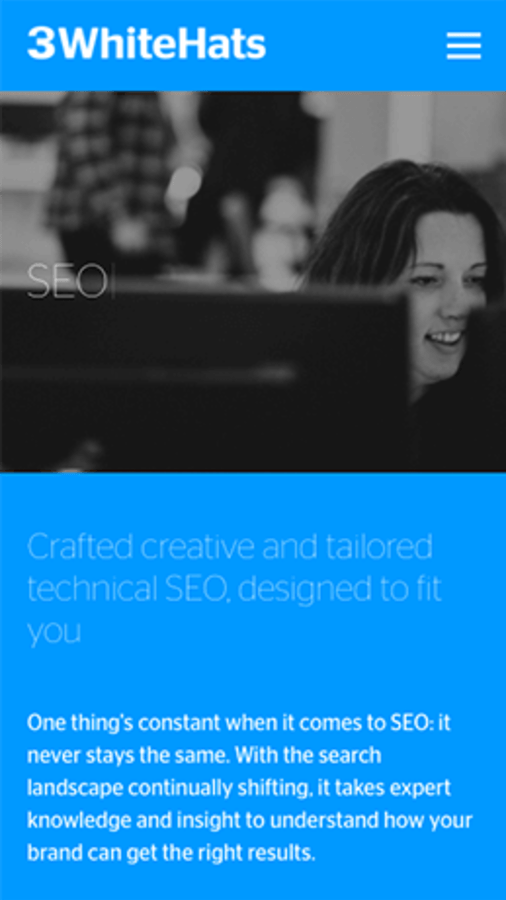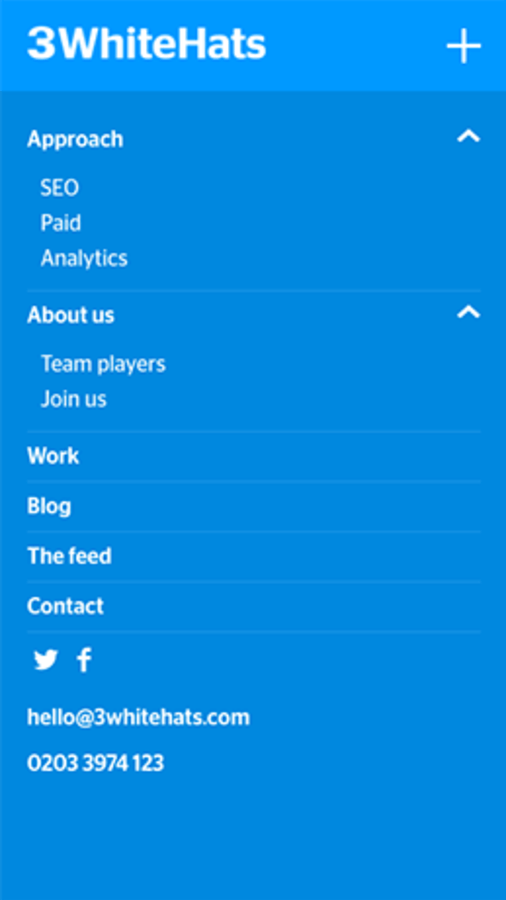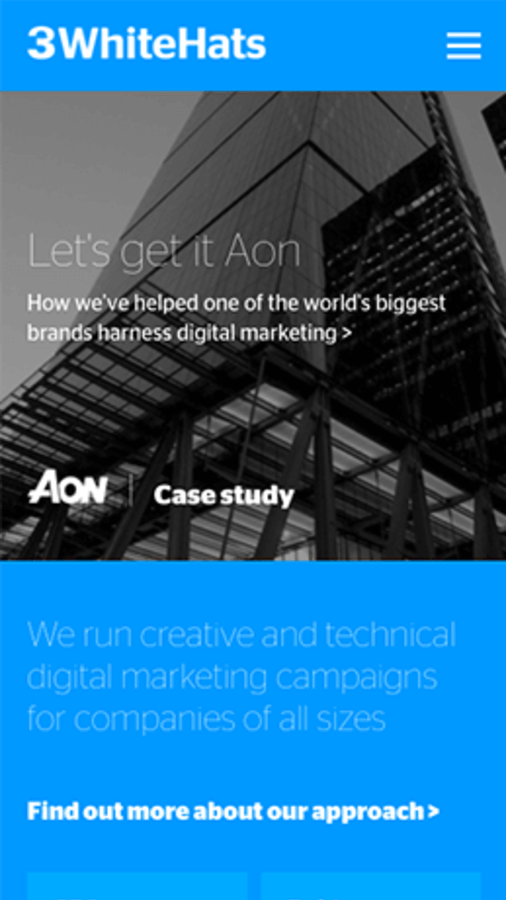 Fully Optimised User Journey
The outcome is a full feature website with all the bells and whistles. It is fully optimised for mobile and tablet, and looks great across all web browsers. A well considered content plan was implemented, ensuring the site followed SEO best practice. Additional layers and pages of information are available at every point in the user journey, providing meaningful content for those looking to find out more.
For a company that's all about digital marketing, it is really important for us to have a website that looks good and showcases our work effectively. From initial briefing to delivery, Dewsign have been a pleasure to work with. We take our hats off to all they have delivered

Tom Telford - Managing Director, 3Whitehats
You may like