Aug 14, 2019
The best Shopify apps for offering pre-orders

Reasons to run a pre-order campaign
They are a useful way to survey the demand for products within a particular target market. You can then easily estimate what quantity you will need in order to fulfill the future demand
Pre-orders guarantee you a certain amount of product sales and revenue during a specific period of time
Pre-orders can be used as a great marketing technique for pre-released products because they allow you to create a buzz and make your online shop popular
Pre-orders means that you do not need to worry about unsold stock
3 important things to know before running your first pre-order campaign
Pre-orders are fantastic for short term sales, but they are not enough to grow your revenue long term and shouldn't be your only strategy to generate sales
You must have full confidence in the product you are offering for pre-order and feel 100% confident that you can source your product from your manufacturer/supplier without cancellations, or delays and good turnaround times
If you run an eBay or Amazon shop alongside your shopify store, you cannot run a pre-order campaign on those platforms because they have strict requirements for quick shipping
Our recommended Shopify Apps
As part of an exciting up and coming project, we've been researching pre-order apps in the Shopify app store. Anyone who's previously looked into using Shopify apps will know it's no surprise that there are a lot of apps out there doing extremely similar things. In this instance, a couple really stood out to us for their unique qualities, such as a seamless user experience, nifty features and functionality.
Pre-Order Manager
The first app, which so happens to be the most reviewed pre-order app on the Shopify app storefront is called 'Pre-Order Manager'. This app sells itself as a simple pre-order app that will boost sales, like most of the other pre-order apps available but had an impressive feature that stood out to us.
Simplistic button styling & seamless set up
After installing Pre-Order Manager for the first time, we needed to setup the pre order button to display on our out of stock products. Now, you can just use their default positioning and styles, but they also have an option to select an element from your store page, and Pre-Order Manager will copy that elements position and styling and use it for the pre-order button!
It opens a new tab with one of your products and asks you to click on the add to cart button. It outlines your selection in red and then gets you to save. That's it! Your pre-order button will now replace the add to cart button and copy the position and style. Really clever stuff.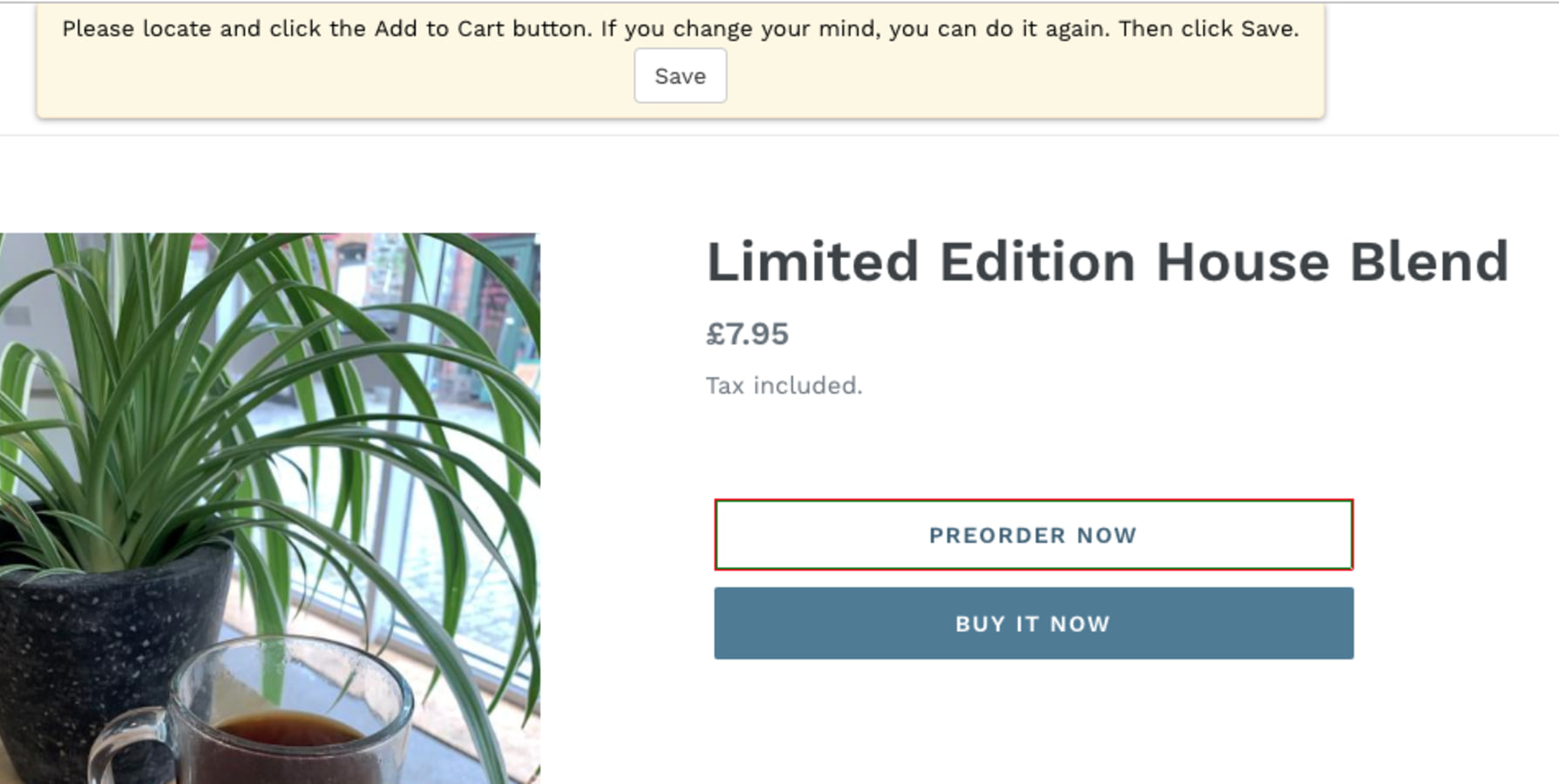 You can manage your pre-order strategy for certain products/variants flexibly:

Switch on/off pre-order button
Limit quantity for pre-orders
Customize pre-order button texts and descriptions
Schedule pre-order start and end dates

Find orders containing pre-order products easily by using order tagging
Show Pre-Order button on Quick View (if you are using Quick View functionality)
You can enable and disable pre-orders in bulk
Activate pre-order option just for certain countries
Track overall and detailed pre-orders statistics and lists of pre-orders
Fundlify App
The second app that impressed us was Fundlify, and this one is really, really cool for a number of reasons.
Fully managed pre-order campaigns
Fundlify allows you to run and manage more specific campaigns for your pre-orders, and there are a few different types to choose from:

A 'limited campaign' is your traditional pre-order campaign method. Essentially what this does is it allows you to set a period of time where your product is available for pre-order, and once that window is over, then you can manufacture the exact amount and ship them to the customers. No need to worry about ordering enough stock.
"Committed" to the best deal for customers
The really cool feature here though, is the commit/pre-order/purchase functionality. At the start of a campaign, visitors can 'commit' to purchasing the product for the benefit of getting the best deal. They will then receive an email when the target number of commits has been reached. With a link to pre-order the item at the commit price.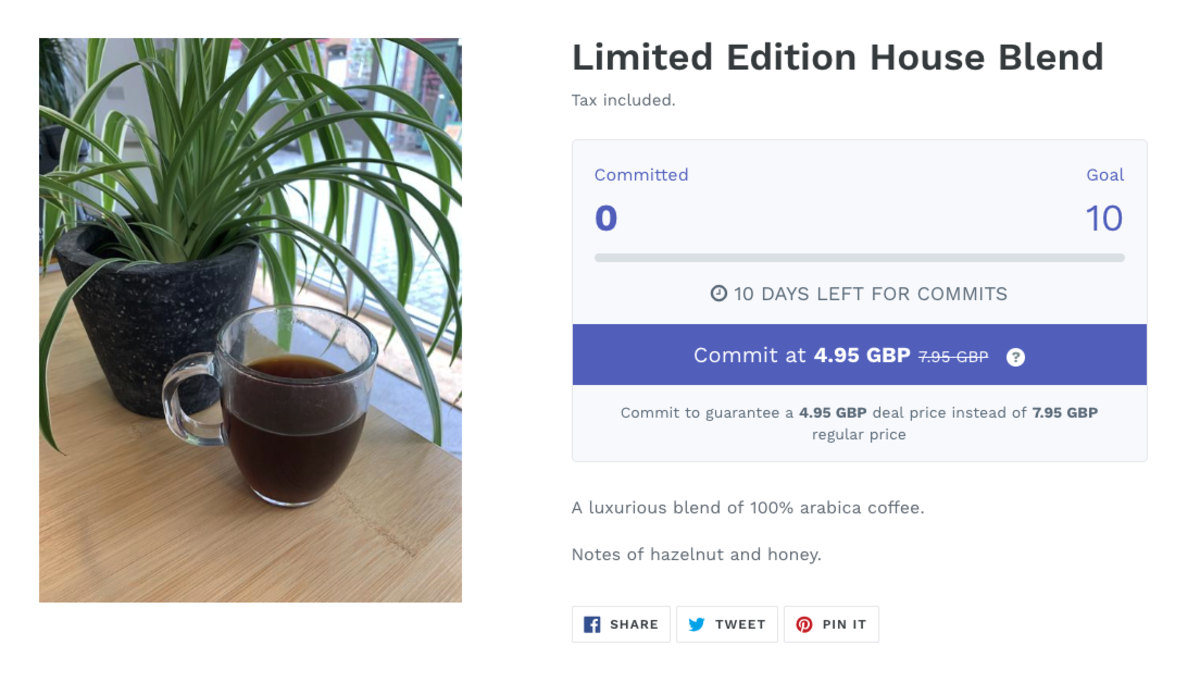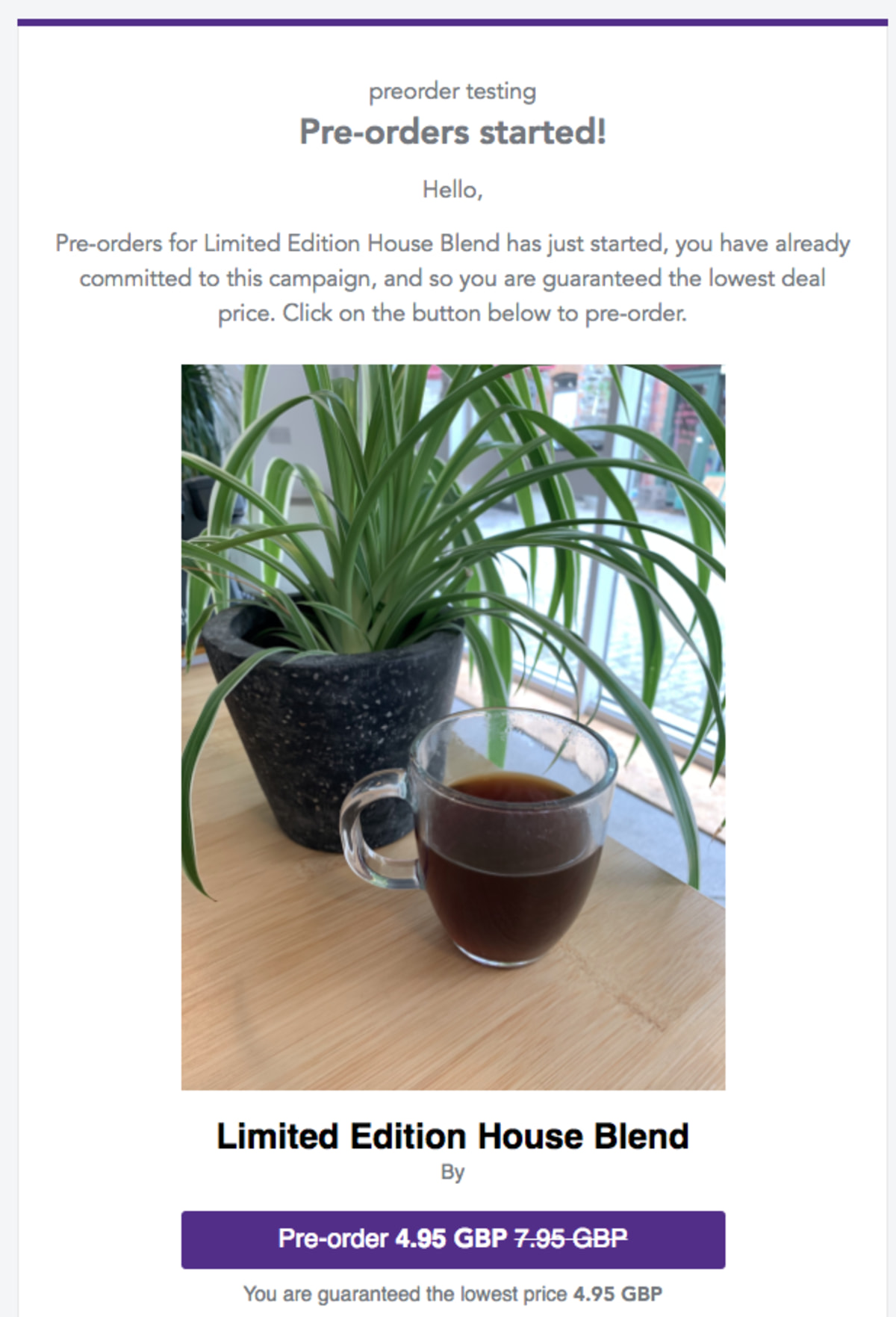 For everyone else visiting the site once the commit period is over, they have the option to pre-order at a less discounted price. You can also set a limit on how many pre-orders can be placed, and set how long the pre-order period lasts for. Once that date has been reached, visitors will see a box telling them that the campaign has ended.

Fundlify manages this whole process, and gives you total control over each step. The experience as both the developer and the site visitor is clean, easy to understand and very intuitive.
Other key benefits of using Fundlify:
Launch and fully manage crowdfunding campaigns on your Shopify store - with NO crowdfunding commission fees
Launch flash sale / pre-order campaigns
Fully integrates with Shopify's order management system
Keeps your brand identity intact
You have full access to your metrics, data and customers
Internationally friendly, not limited to specific countries
---
Looking for help?
If you're looking to setup an ecommerce store, or are already up and running but need some assistance to take your business to the next level, our team of experienced strategists, designers and developers are here to help. Get in touch today, [email protected].